ABOUT AGAVE:
Agave is a great-tasting, natural sweetener. It is even being used by restaurants in beverages and sauces and is preferred over sugar. The neutral sweet taste does not impart any other flavors to your cooking unlike other nectars and it has even been teenage-tested in Kool-Aid, Zucchini Bread and numerous other recipes without detection or rejection. Finally a sugar substitute without strange aftertastes!

The combination of low GI and inulin make Agave a very satisfying sweetener. Unlike sugar, honey or high fructose corn syrup, you'll find your blood sugar levels do not spike; thereby avoiding the highs and lows of sugar and corresponding cravings and over consumption associated with roller coaster blood sugar levels.

Agave is a very low glycemic index food. It is approximately 30 on the glycemic index scale. Anything below 50 is considered to be in the low category, which is recommended for a healthy diet. This low glycemic index rating also make it diabetic friendly.

Organic & Kosher certified

Steel's Diabetic-Friendly, All Natural Pie Filling

Steel's products are back with all natural sweeteners, agave.
Agave replaces sweeners that can cause your blood sugar levels to spike.
STEEL'S ALL NATURAL APPLIE PIE FILLING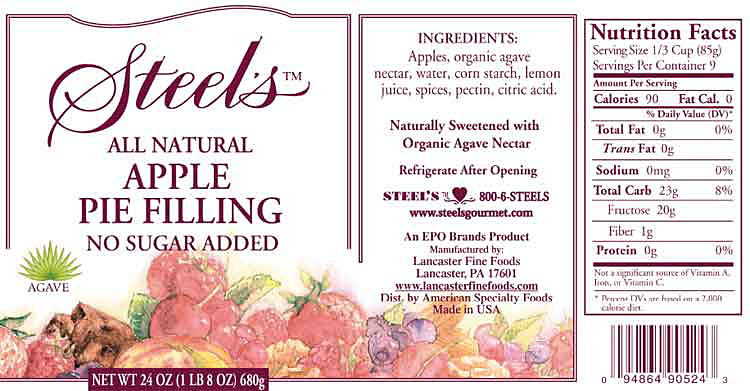 STEEL'S ALL NATURAL PEACH PIE FILLING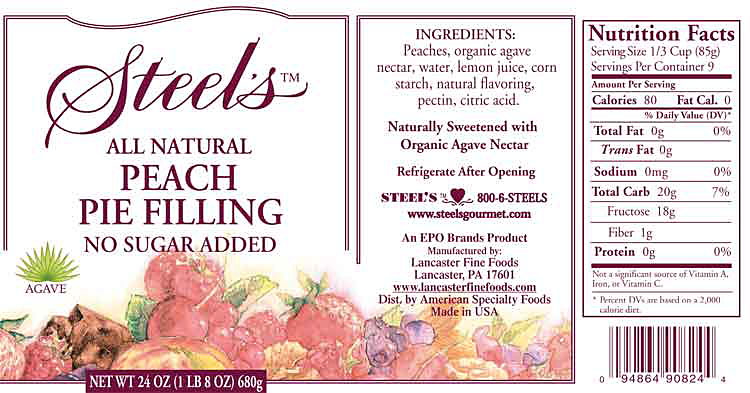 STEEL'S ALL NATURAL CHERRY PIE FILLING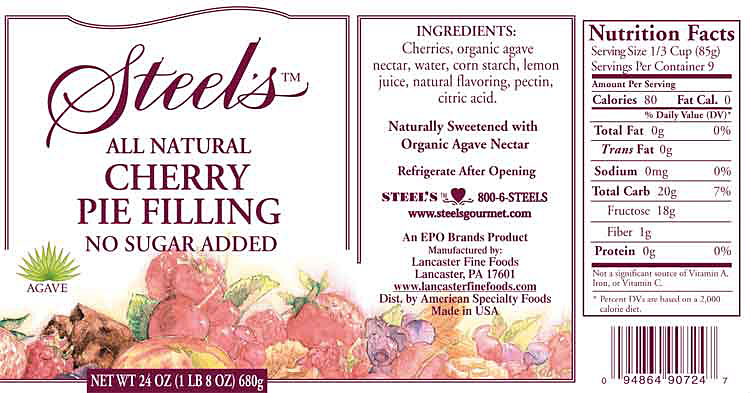 STEEL'S ALL NATURAL BLUEBERRY PIE FILLING